Transmissions
Oslo + Athens
concert program | 23.9.2021 | 16.00 | Oslo | Sentralen
In a musical context, the word transmission refers to the exchange of music both within or between different groups of people. The concept of transmissions is also concerned with the alteration of music through its dissemination. This process mainly occurs in performance and has played a key role in the development of musical traditions all over the world throughout history. In the Byzantine empire, the transmission of oral traditions provided a bridge between East and West, while the development of musical notation in the middle ages further fuelled musical exchange between cultures. In a pre-globalized world where music could differ radically from one local community to another, musical ideas could be completely transformed through journeys between different groups of people.
In this project, six students from the University of Oslo and six students from the University of Athens explore the theme of transmission in musical communication. In a series of workshops in 2021, the students have taken as a creative point of departure the small deviations, limitations, possibilities and processes of change that occur in communicating ideas from one person to another in a modern technological context. Attempts to identify and explore what happens when musicians with different cultures and musical backgrounds meet and exchange ideas have resulted in new works by the students to be presented at Ultima Festival.
---
πρόγραμμα συναυλίας | 23.9.2021 | 16.00 | Όσλο | Sentralen
Σε αυτό το πρόγραμμα έξη φοιτητές και φοιτήτριες από το Πανεπιστήμιο του Όσλο και έξη από το Εθνικό και Καποδιστριακό Πανεπιστήμιο Αθηνών εξερευνούν δημιουργικά της έννοια της μετάδοσης στη μουσική επικοινωνία. Μέσα από μία σειρά διαδοχικών συναντήσεων, οι φοιτητές και οι φοιτήτριες των δύο μουσικών τμημάτων ξεκίνησαν να σκεφτούν τις δυνατότητες και τις δυσκολίες που υπάρχουν στην επικοινωνία των μουσικών ιδεών από ένα άτομο σε ένα άλλο, καθώς και τις αποκλίσεις, τις αλλαγές και τους περιορισμούς που πραγματοποιούνται στην επικοινωνία σε ένα σύγχρονο τεχνολογικό πλαίσιο.
Τι συμβαίνει όταν παιδιά από διαφορετικές κουλτούρες και μουσικά υπόβαθρα συναντιόνται διαδικτυακά, ανταλλάσσουν ιδέες και προσπαθούν να δημιουργήσουν από κοινού σύγχρονη μουσική χρησιμοποιώντας νέες μεθόδους για μουσική έκφραση και επικοινωνία; Η απάντηση δίνεται μέσα από έξη πρωτότυπες συνθέσεις και ένα έργο καθοδηγούμενου αυτοσχεδιασμού που θα παρουσιαστούν ζωντανά στο Φεστιβάλ Ultima του Όσλο.
---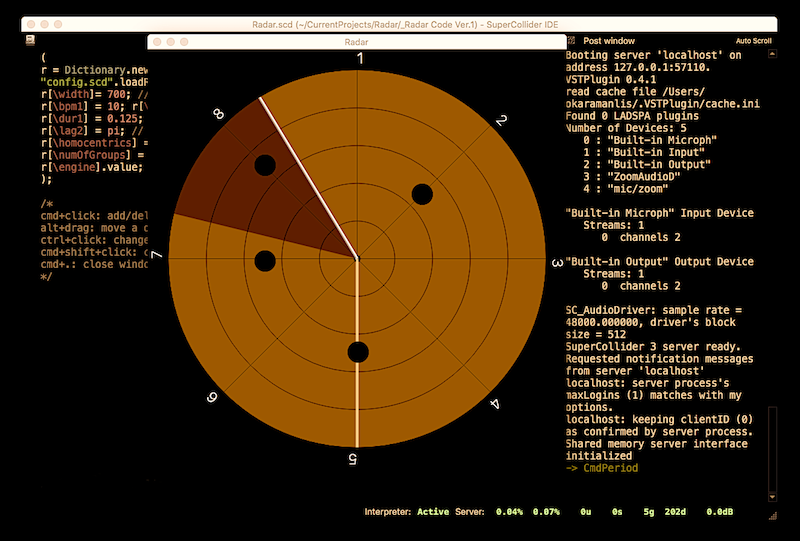 Participants
Athens | Department of Music Studies, National and Kapodistrian University of Athens
Fotis Rovolis
Maria Katsipi
Penelope Bekiari
Penny Anastasopoulou
Anna-Maria Christodoulou
Gabriel Farilekas


Oslo | Department of Musicology, University of Oslo
Mari lesterberg
Aleksander Tidemann
Christian Lerbo
Anders Salomon Lidal
Søren Hunskaar
Elias Gram-Nilsen

---
Project Leaders: Orestis Karamanlis, Stefano Fasciani, Peter Edwards
Technical Assistants/ Facilitators: Henrik Haraldsen Sveen, Kyriakos Papadopoulos, Kostas Katsantonis, Giorgos Dousis
Coordinators: Anastasia Georgaki, Christos Carras, Thorbjørn Tønder Hansen
The project "Transmissions" is coordinated by Onassis Stegi (Greece) in partnership with Ultima Oslo Contemporary Music Festival (Norway) with the support of the EEA Grants and the Norwegian Financial Mechanisms 2014–2021.
---